Philippe Snel
Since 2004, Philippe is permanently established in Shanghai and has assisted numerous foreign investors to establish, develop and operate their businesses in China. Philippe mainly advises in the fields of corporate law, compliance and technology transfer.
On May 9th 2021, the French consulate highly commended Philippe Snel for his contribution for French people living in Shanghai, and awarded him an Ordre National du Mérite.
Please click to read the official article: https://mp.weixin.qq.com/s/Wv1BMdzwfNbZMb2PJMGHUw
Le 9 mai 2021, M. Philippe Snel a été décoré des insignes de Chevalier dans l'Ordre national du Mérite, par M. Benoît Guidée, Consul général de France à Shanghai. Cette décoration vient récompenser son engagement auprès de la communauté française et francophone de Shanghai depuis vingt ans et son implication dans la gestion du Lycée Français de Shanghai à la tête de son conseil d'administration depuis cinq ans.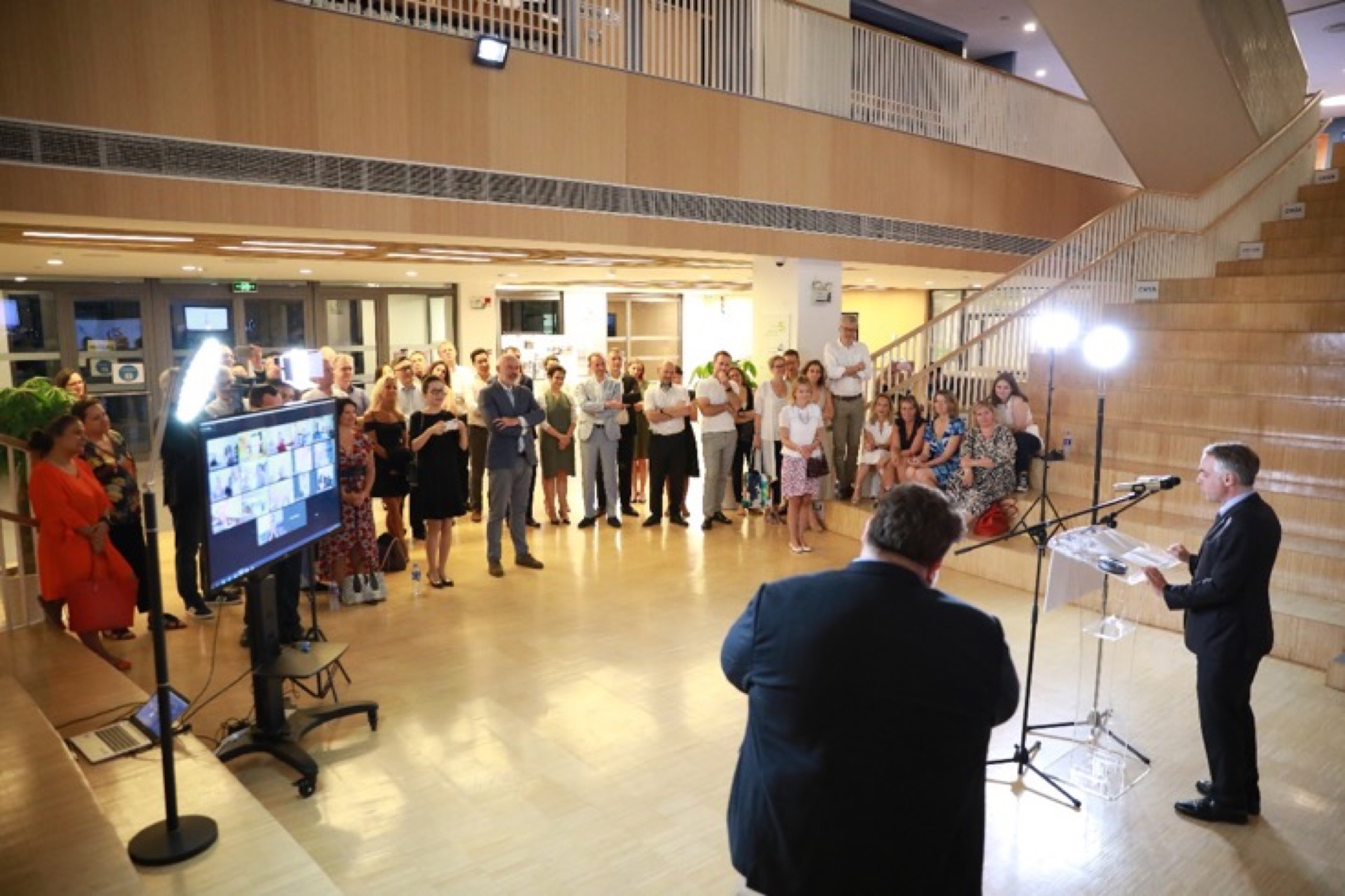 Avocat à Shanghai depuis vingt ans, Philippe Snel connaît bien le Lycée français. Il a été membre du conseil d'administration avant d'en devenir président en 2016.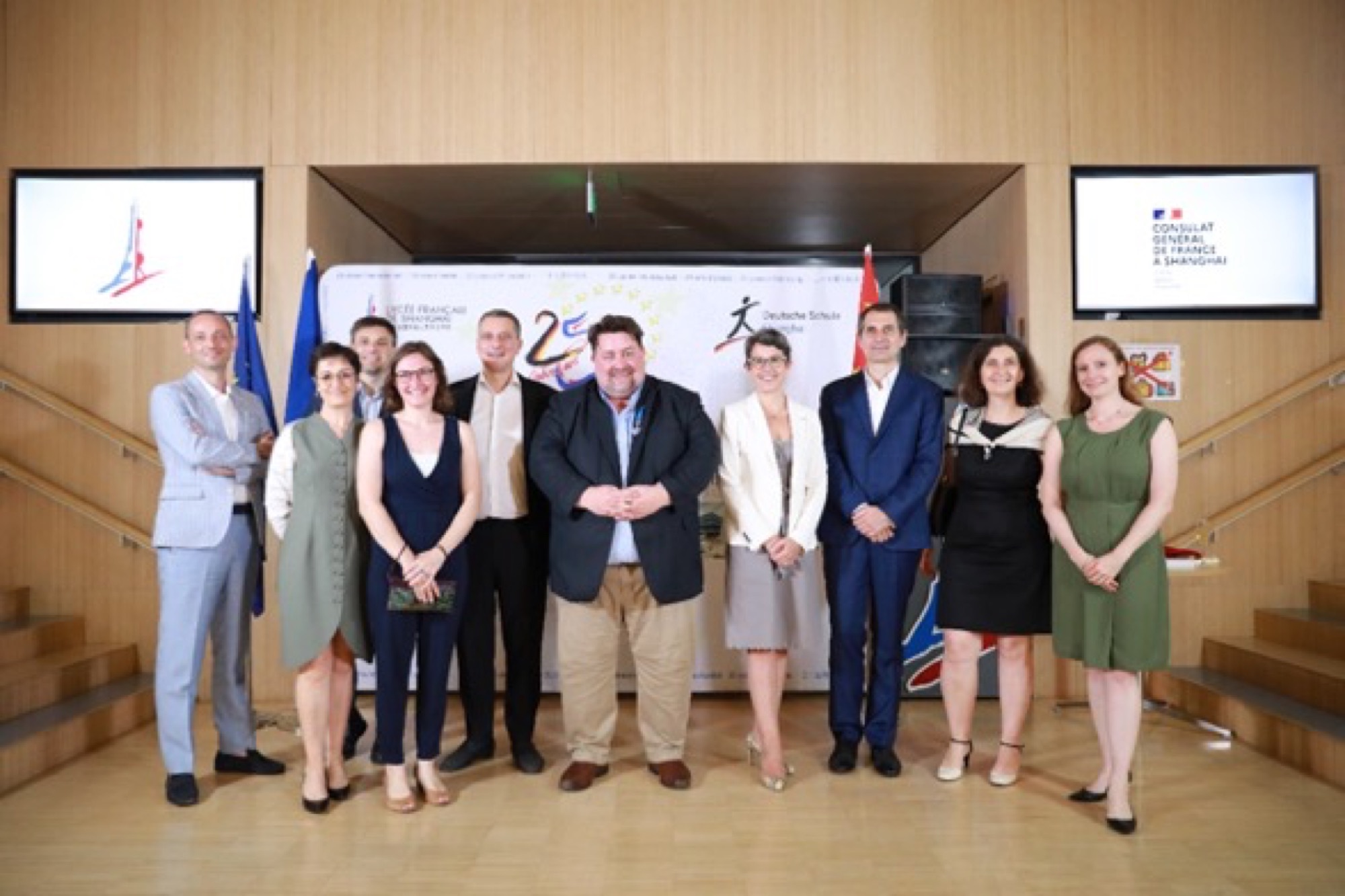 Entouré de sa famille, de ses collègues et de ses amis, Philippe Snel a évoqué son attachement au Lycée Français de Shanghai, et sa reconnaissance pour l'éducation qu'il a donnée à ses quatre enfants. Profondément attaché à ses valeurs de solidarité et de respect mutuel, il a évoqué son engagement européen, qui a trouvé son accomplissement dans les deux eurocampus qui accueillent les lycées français et allemand de Shanghai.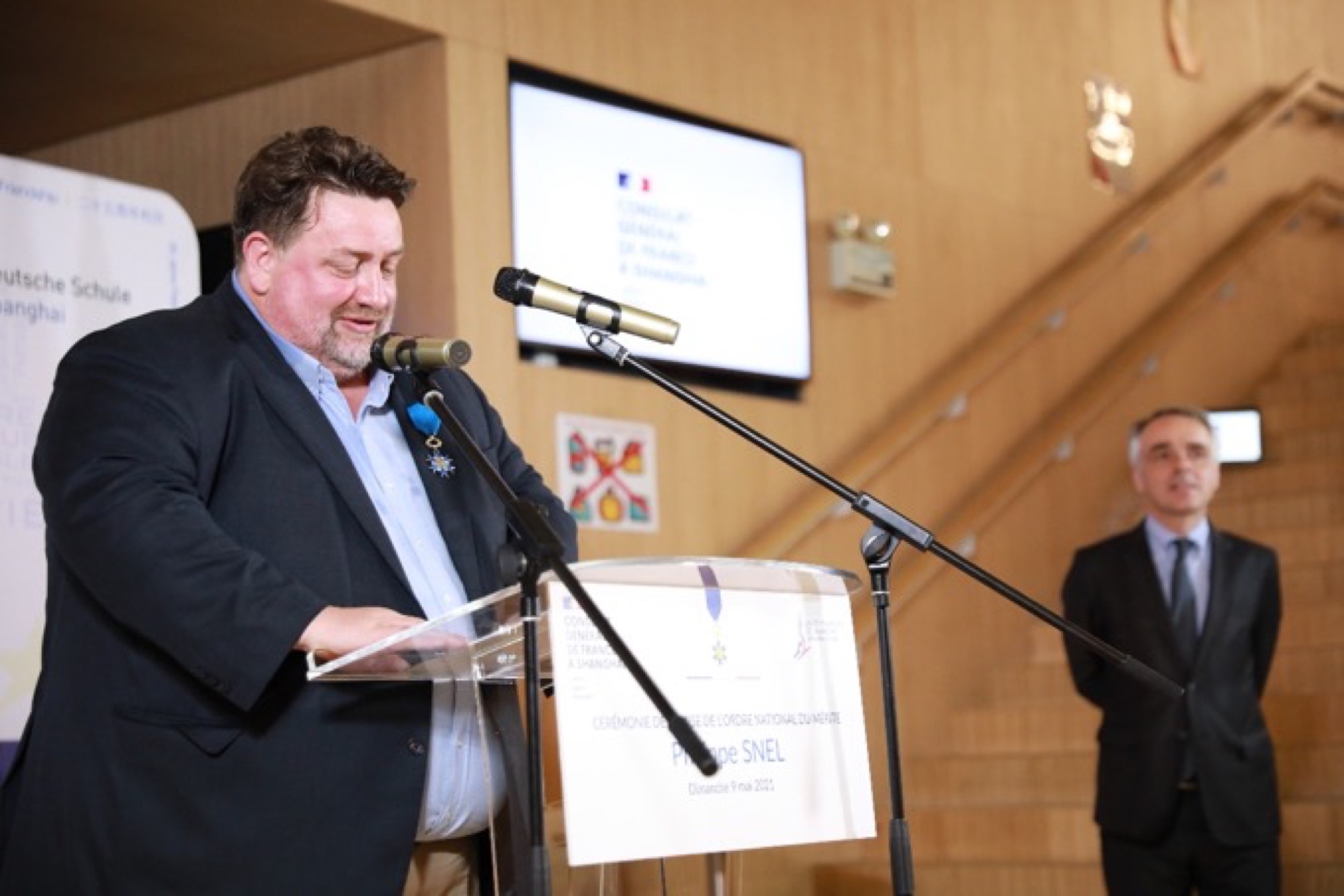 Les membres de sa famille et ses amis, en Belgique et en France principalement, ont participé à la cérémonie en ligne. Ils lui ont témoigné leur amitié et adressé leurs félicitations.