As a local Chinese law firm with an international reach, DaWo is constantly looking to improve our standing by forging new partnerships and strengthening old ones. To that end, we are proud to report that September is a busy month here at DaWo, as we expand the firm's global network and participate in multiple events.
1. DaWo becomes latest member of ISFIN Emerging Markets Advisors -Sept 1
DaWo is excited to announce that our firm has officially joined ISFIN Emerging Markets Advisors, a leading global network of professional firms covering 75 countries. Our participation in the ISFIN network will better position us to serve our clients with inbound/outbound businesses. Our legal, accounting, tax advisory, and business networks now extend deep into APAC, the Middle East, and Africa. See our website for the press release.

2. DaWo to attend 3E INTL FAIR 2020- Sept 12/13
This upcoming weekend, DaWo will be attending and sponsoring the 3E (employment, entrepreneurship, and enterprise) International Fair at the Shanghai Mart. The 3E fair is jointly organized by multiple consulates, chambers, and associations in Shanghai, including the American, Benelux, and Canadian Chambers of Commerce. DaWo will be represented at the fair on September 12th and 13th. Our Employment partner Maggie Jia will be a speaker at a seminar on Sunday and make a short presentation regarding "New Work Mode and New Management Requirements Induced by the Pandemic from Legal Point of View".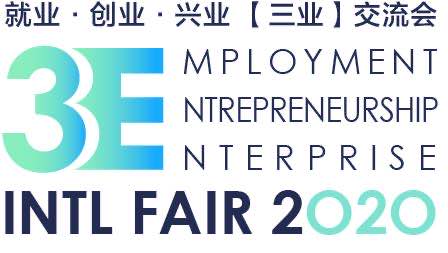 3. DaWo to host La Societe d'histoire des Francais de Chine -Sept 14
On September 14th, DaWo will be hosting the first meeting of La Societe d'histoire des Francais in honor of Tintin. Philippe Wang Yue, the representative of la societe Moulinsart in China, will be introducing the chance encounter between Herge, the author of the comics, and Tchang Tchong-Jen, a young Shanghainese artist who arrived in Belgium in 1931.

4. DaWo to host Bencham event (details will follow soon) – Sept 17

5. Risk, Resilience, Reputation: A Cyber & Data Breakfast in association with Teneo -Sept 18
On September 18th, DaWo will be hosting a breakfast meeting regarding strategies to navigate the evolving cyber and data landscape in China. This event will feature Nate Rushforth, DaWo's Cybersecurity Compliance and Data Protection Specialist, as well as Oscar Wang, Managing Director and Head of Shanghai Office of Teneo China. Due to limited seating capacity, this breakfast will be by invite only.

Please let us know if you need further information regarding our September and/or future events.