Frank Habets
Frank Habets is a Dutch legal counsel who mainly focuses on issues in the field of corporate law and contracts. Frank completed both his bachelor and master degrees in notarial law at the University of Groningen, the Netherlands.


The team at DaWo Law Firm Shanghai created a travel leaflet to inform all Benelux Chamber members and other Benelux nationals of the travel conditions from China to Benelux and back to China. This is valid for those already holding a valid China residence permit/work permit.
Safe travels!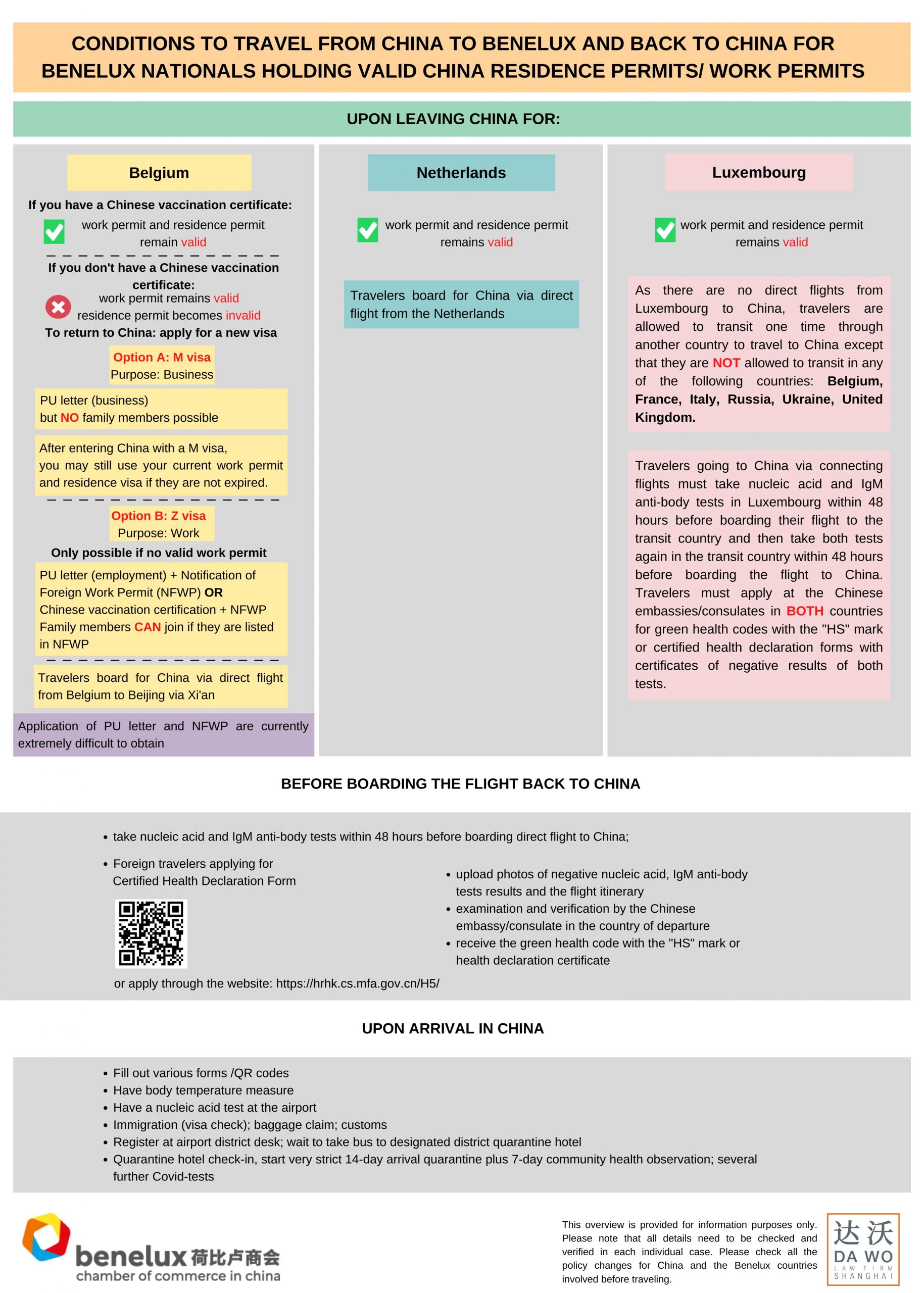 Please click here to read the original text.