With foreign businesspeople travelling to China again, many are running into an unforeseen practical problem: how to pay for petty expenses as taxis or subway rides or other small transactions for which credit cards are not accepted and cash is no longer a common means of payment. Indeed, China has resolutely moved to a cashless society as electronic payment modes using mobile phone apps, either Alibaba's 'AliPay' or Tencent's 'WeChat Pay', has almost become the universal form of payment in Mainland China. Of course cash is still a valid currency but many shops or for instance taxi drivers will not keep enough cash on hand to return your change.
Both AliPay and WeChat Pay are third party apps that are now the mainstream payment method in Mainland China. Both apps allow foreign users to add their international credit cards to the digital wallets included under the apps. You will be required to verify your identity (by scanning your passport page) and will then be allowed to add a foreign credit card to your account on the app. Every time you wish to pay the app will generate a QR code which will allow you to pay your bill in 99% of the restaurants, bars, shops, hotels, etc. all around Mainland China.
Below is the step-by-step guide to set up your AliPay account with a foreign mobile phone number and connect it to your foreign credit card.
1. Go to the App Store or Google Play Store and download 'AliPay'.
2. Sign up with your foreign phone number.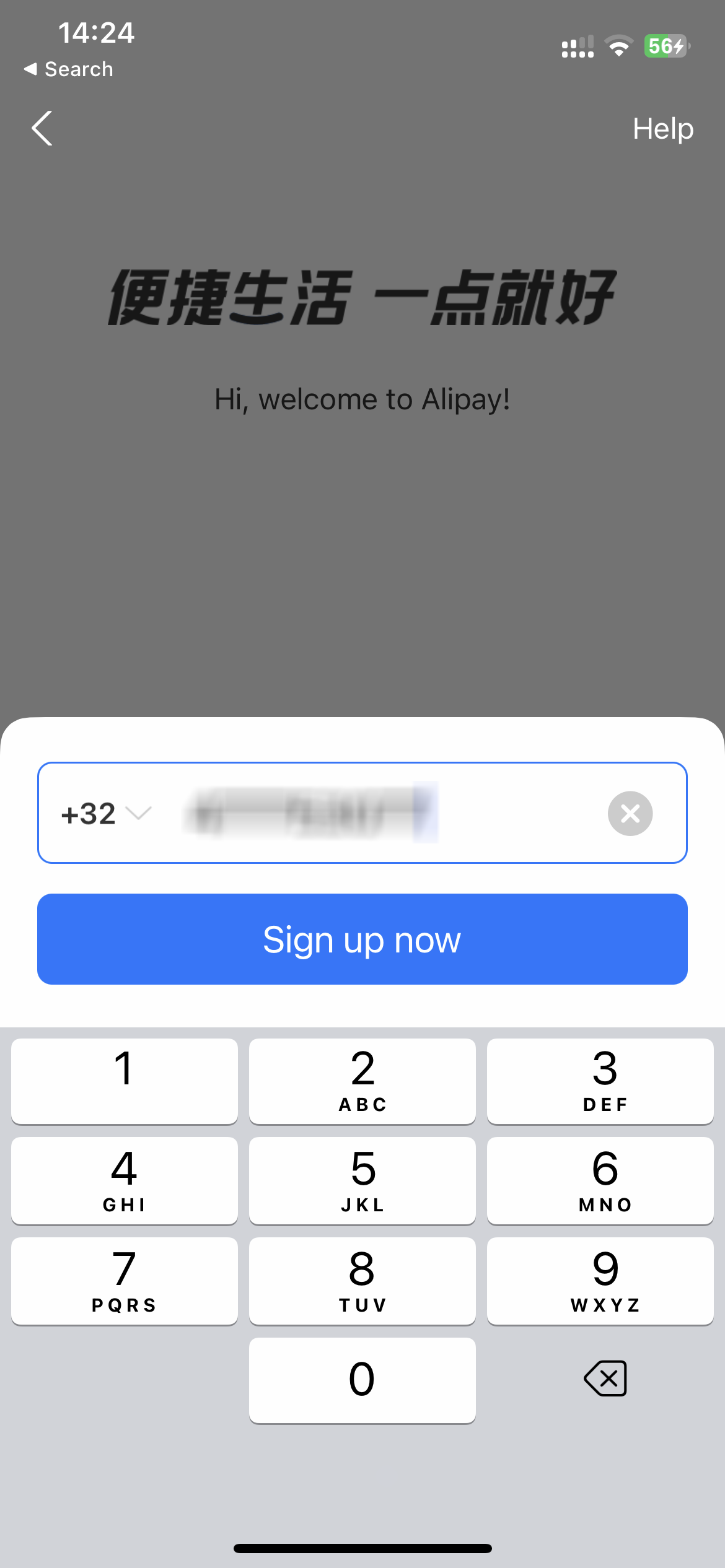 3. A text message will be sent with a verification code. Afterwards, select 'International Version'.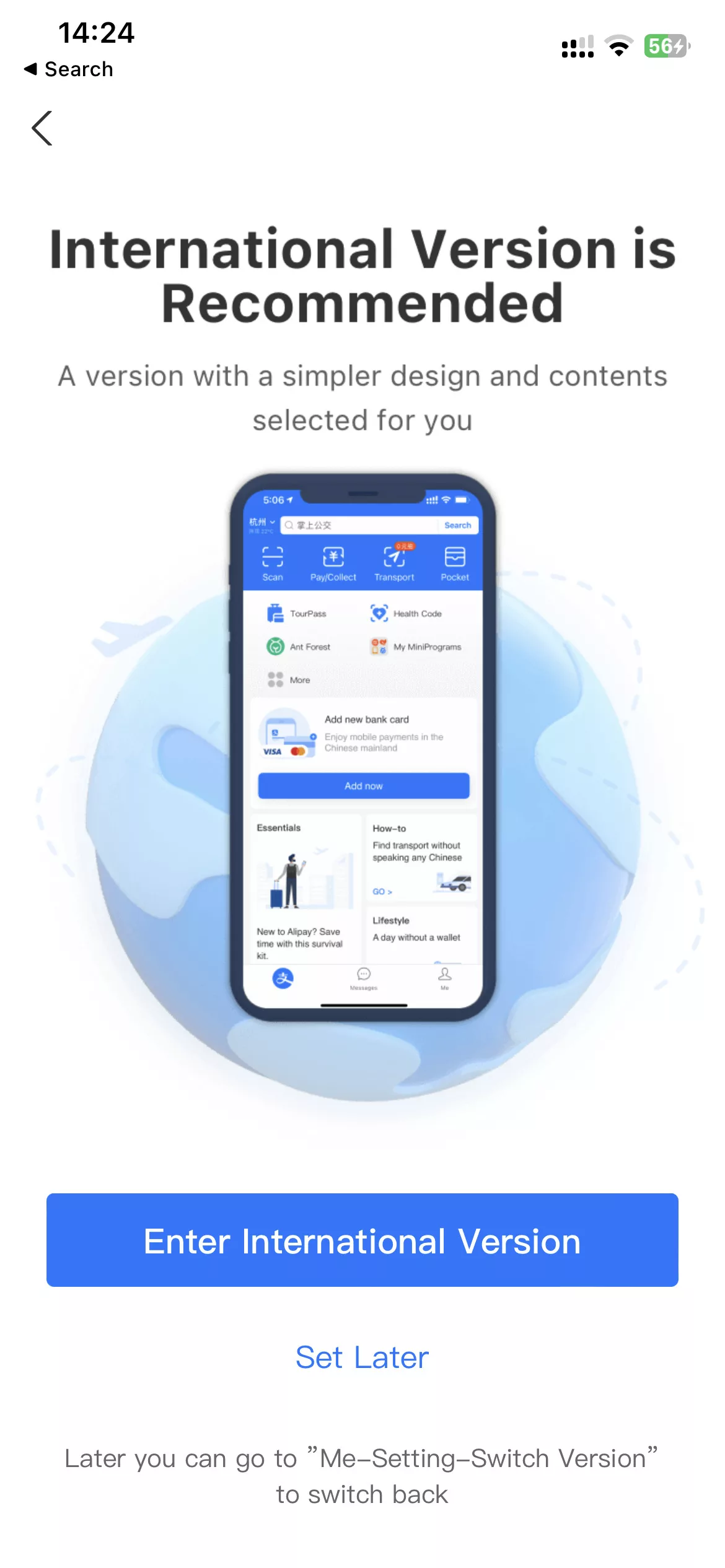 4. Go to the 'Me' tab, and choose 'Bank Cards'. Then click on 'Add Card'.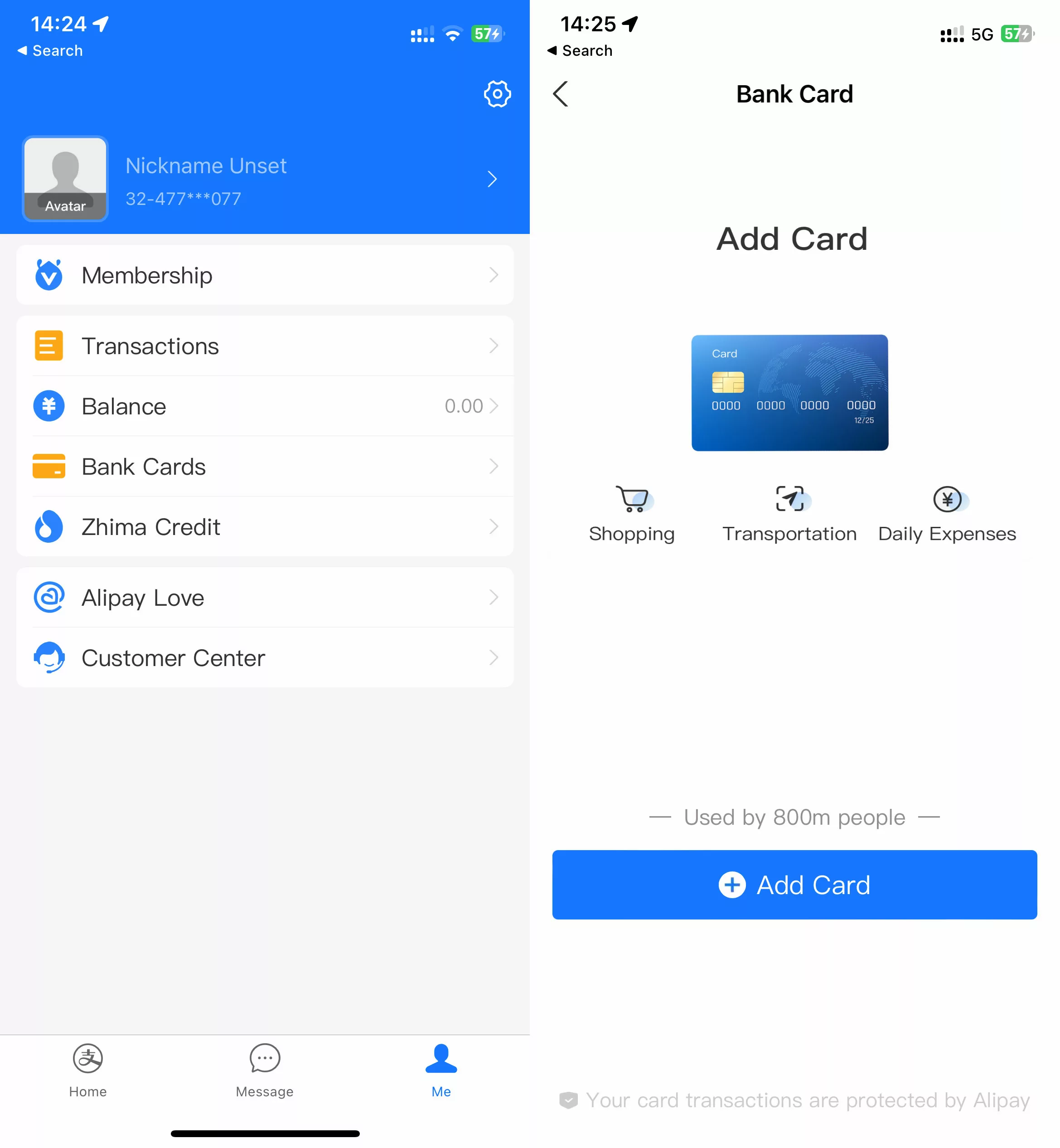 5. Set a payment password (6 digits) and add your Visa/MasterCard information. A pop up will show, mentioning you need to verify your identity.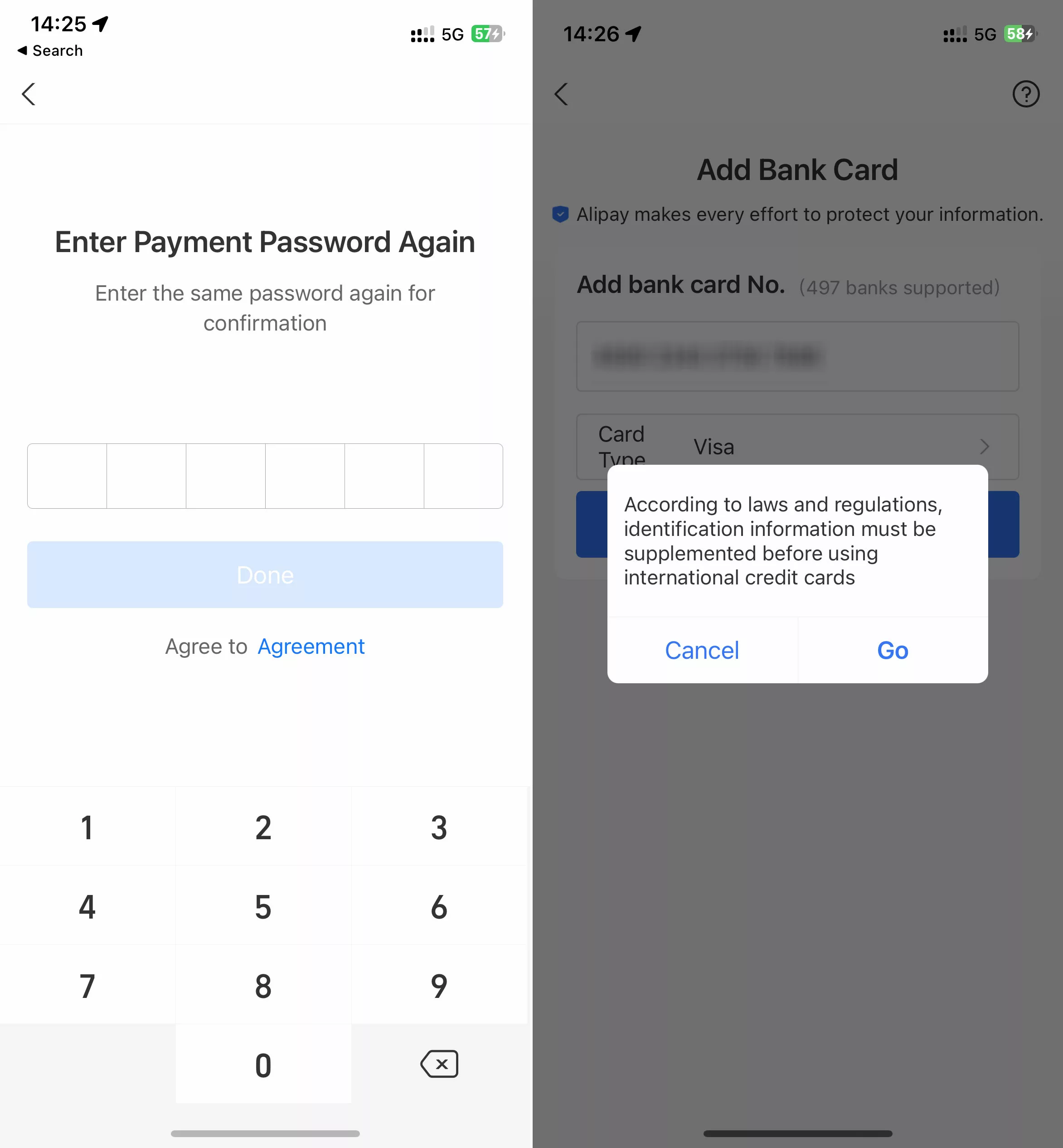 6. Based on the phone number you're registered with, AliPay will choose the nationality (if you hold a passport from a different country then your phone number, you can search and select in the menu). We recommend using the scan function to scan your passport page. Alternatively you can make a picture of the ID page and upload the picture. After submitting your passport information, your account will now be verified.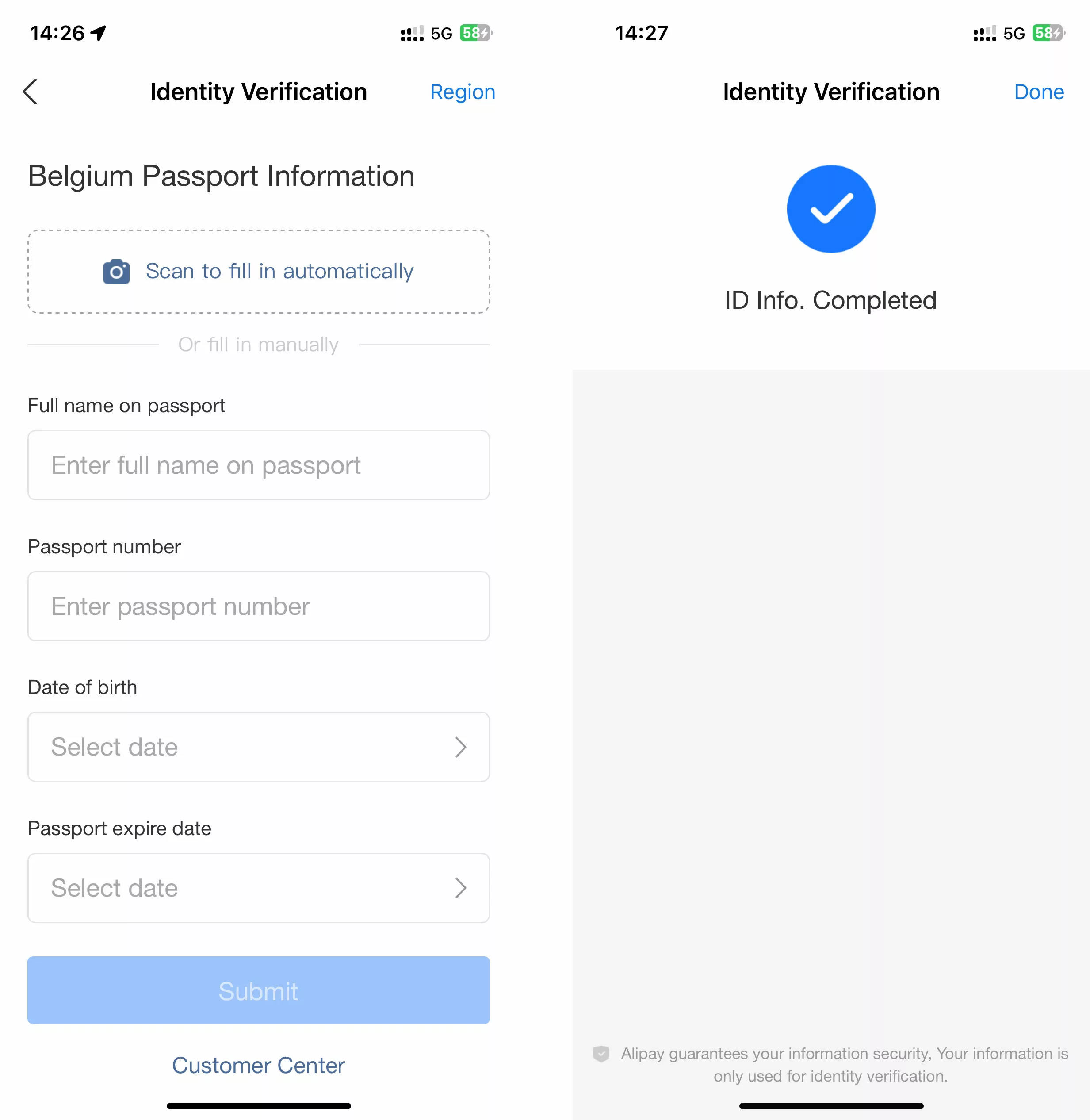 7. Alipay will redirect you to complete adding your foreign credit card.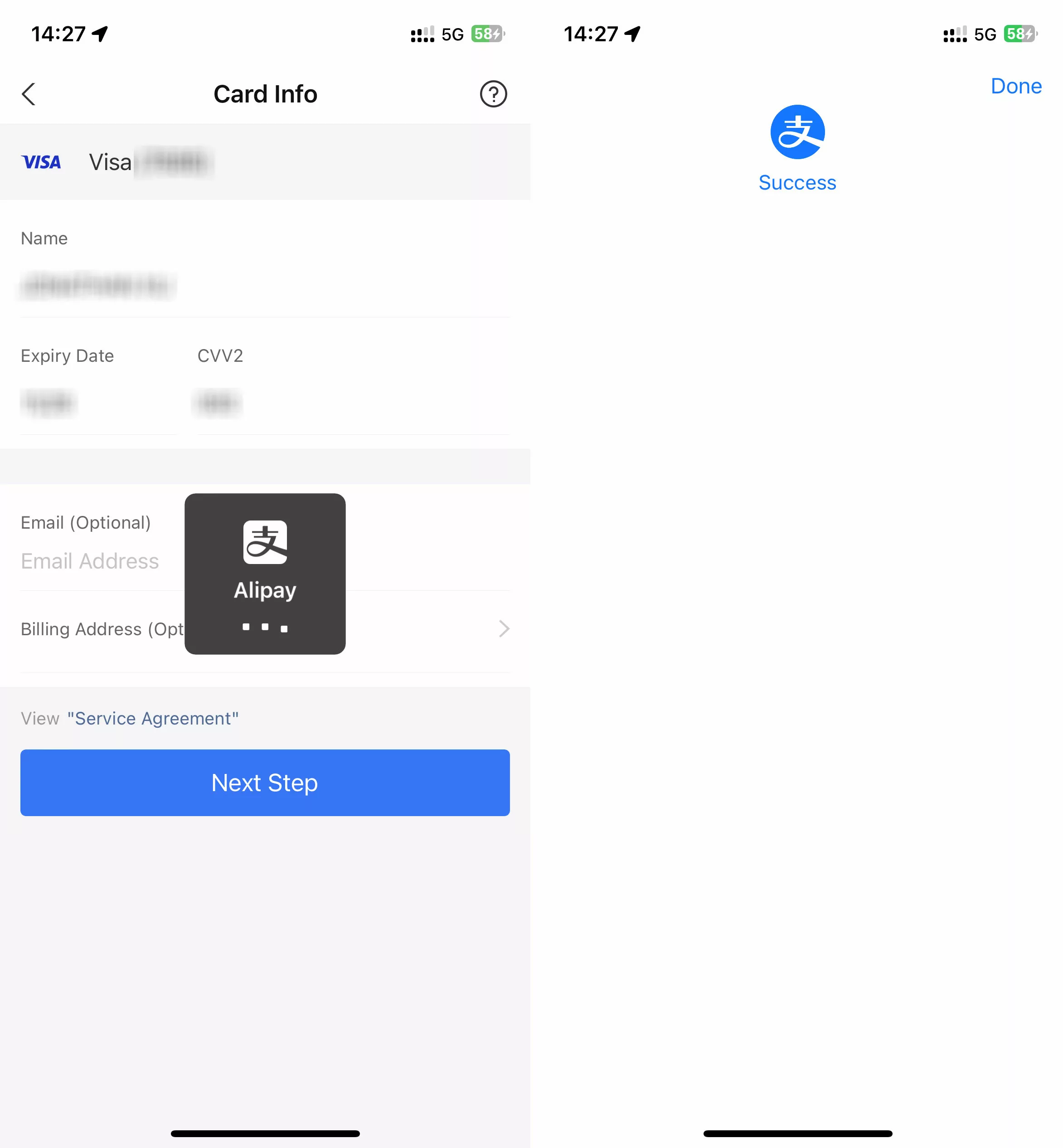 8. You are now ready to pay! To do that start from the main page of the app and based on the type of shop you're at, you choose either 'Scan' or 'Pay/Collect' to settle any kind of bills.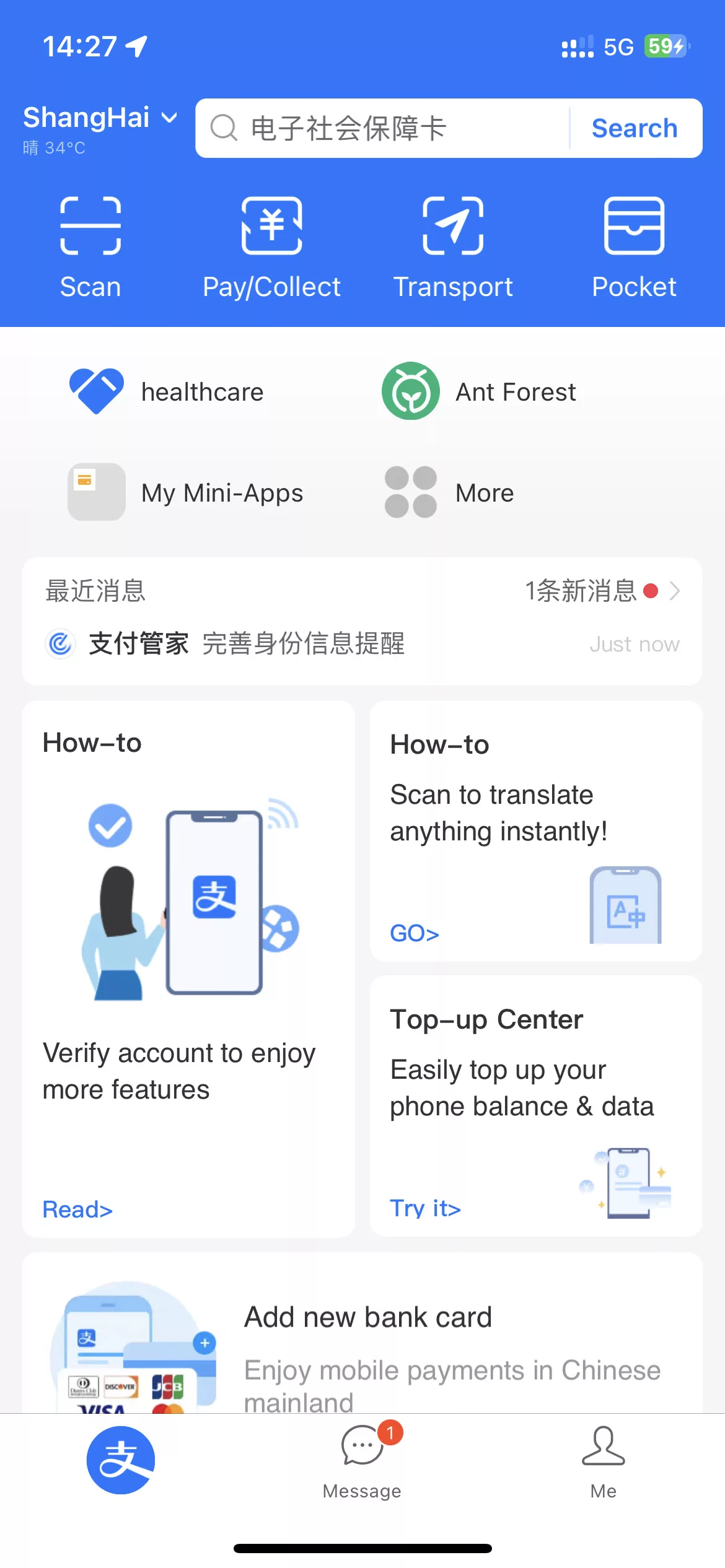 9. When navigating to the Pay/Collect page, a QR code shall be generated that can be scanned by service providers/shops/etc. to settle your bills. When you see this page below (1st picture), don't forget to click on 'Activate Payment Code'.