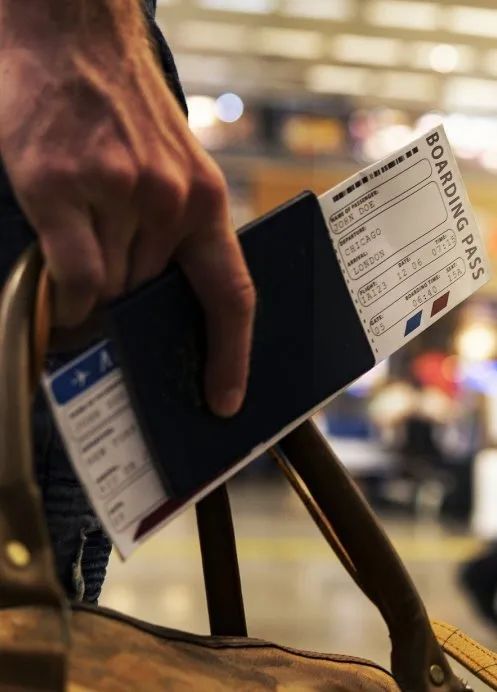 More exemptions allowed to the "PU Letter"
China's entry conditions slightly relaxed
On June 6th Shanghai Vice Mayor Zong Ming informed that PU letters will no longer be required for foreigners arriving in China for work purposes. This is an initiative from the Central Government to encourage the work and production resumption in Shanghai.
PU Letters
Proof of Urgency letters (PU Letters) are government issued documents authorizing the issuance by the Chinese Embassy or consulate in the country or city of origin, of a special entry visa to foreigners who wish to travel to China. They have been in place ever since March 2020 when access to China was limited only to those foreigners who have an urgent and imperative reason to enter the country (except holders of a permanent resident card). Since last year foreigners who hold of a valid resident permit (or at least a valid work permit) were already exempted to apply for the PU letters to re-enter China, provided they had proof of vaccination with a China authorized vaccine.
With the latest announcement the category of exempted foreigners is now extended further to include those foreigners applying for Z and S1/S2 visas. These categories include foreigners who are travelling to China to take up new employment in the country and for whom a work permit notification has been issued (Z visa) and their spouses and dependent children (< 18y.o.) (S1/S2 visa). The exemption also applies to spouses and dependent children of work permit/resident visa holders who do not (yet) have a valid resident visa.
So, what has changed and for whom?
Here is an overview of the documentation required for the application of visas exempted of PU Letter:
1. Working Visa:
(30 days Z-visa; to be converted into a long-term Working Residence Permit upon Arrival)
a.Notification Letter of Foreign Work Permit;
b.WHO-approved Vaccination Certificate;
2. Family Reunion Visa:
(S1/S2; to be converted into a long-term Family Reunion Residence Permit upon arrival)
a.Relationship Certificate (i.e.: birth certificates, marriage certificates, etc.);
b.WHO-approved Vaccination Certificate;
3. These are the WHO-approved vaccines:
a.Pfizer-BioNTech COVID-19 Vaccine;
b.Moderna (mRNA-1273) COVID-19 Vaccine;
c.J&J COVID-19 Vaccine;
d.Oxford/Astrazeneca COVID-19 Vaccines;
e.SinoPharm COVID-19 Vaccine;
f.SinoVac COVID-19 Vaccine.
It seems that some Chinese embassies have yet to be notified about the revised regulation. It is therefore recommended to contact the embassies or consulates in the country or city of visa application to verify that they are applying the updated rule. Obviously ordinary business visas (M visas) still remain subject to PU letters and of course student visas and tourism visas amongst others, are still not available at all.
Other access conditions remain in place
As far as the mandatory quarantine period is concerned, the general rule still applies in most cities in China: 14 days centralized quarantine and 7 days home quarantine. If the traveler doesn't have a fixed address, he or she shall be subjected to 21 days of centralized quarantine. If you're a Beijing resident and your arrival city is Beijing you will have to do only 10 days centralized quarantine and 7 days home quarantine. On June 7th, the Nanjing government announced that international travelers who arrive in Nanjing from abroad and have an address in Nanjing, will be subjected to 7 days of centralized quarantine and 7 days of home quarantine.
Pre-boarding conditions to be verified by the embassy or consulate in the place of departure remain in place (including several PCR tests, travel route restrictions, etc.) and are often quite difficult to follow. In this respect we strongly advise that you would contact the embassy or consulate of China in your country or city of initial departure, shortly before you intend to travel to China, to ensure that you have the latest policy and understand the specific application conditions.
The DaWo team is operating as normal through these difficult times! If you have any question regarding China entry or other regulations, don't hesitate to contact us!