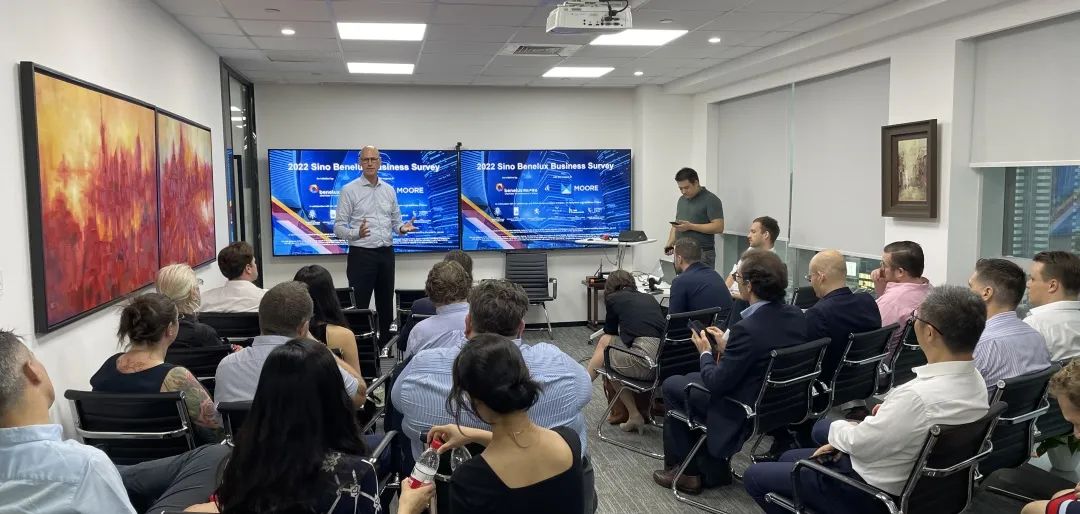 In what is becoming a yearly tradition the DaWo offices hosted Bencham and our excellent friends from Moore Shanghai earlier this week, for the presentation of the results of the 2021 Sino-Benelux Business Confidence Survey.
The survey which was first launched in 2016, provides unique insights in the current state of affairs – one could say the mood – of the Benelux businesses community in China. The survey itself is traditionally conducted during Q1 and looks back at the previous year (i.e. 2021) when it comes to financials and numbers. A section of the questions are however more "qualitative" and the answers there are inevitably translating the current state of mind of the respondents.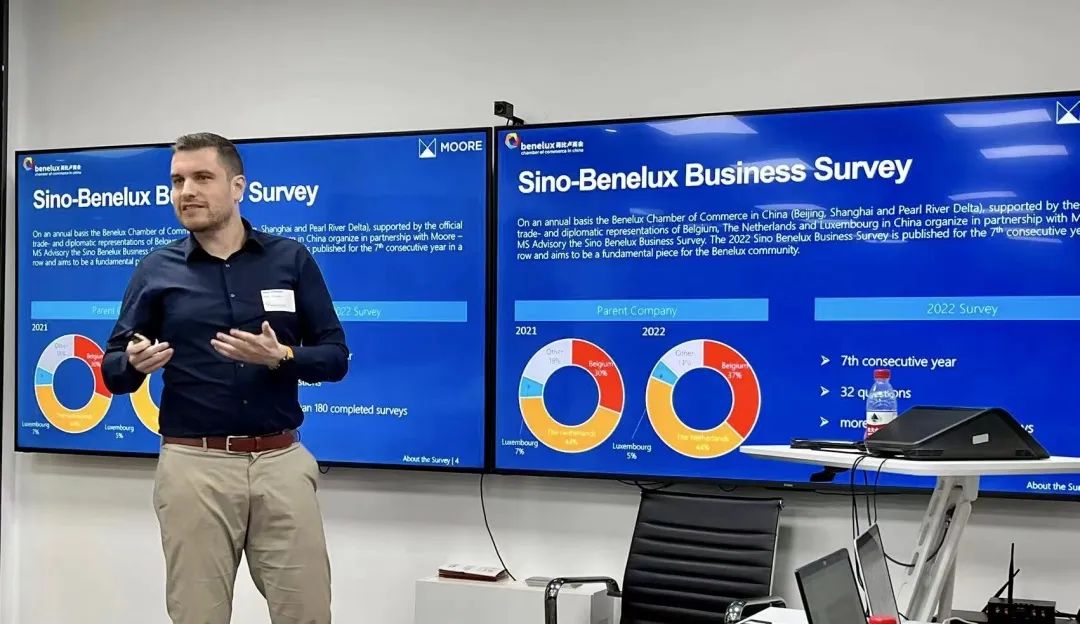 As was pointed out by Raoul Schweicher, managing partner at Moore Shanghai, it is very likely that responses to these questions were (negatively) influenced by the Shanghai (and other) lock-downs which rocked the business world in China just at the time the survey was launched. Hence it should come as no surprise that the overall mood of the Benelux business community appeared to be somewhat or even seriously concerned about the current state of affairs.
Still the results also showed that there is a good level of resilience within the business community. Even though some businesses are obviously suffering, other are seemingly finding ways to turn the situation to their advantage as they manage to find opportunities in the turmoil. In particular it was pointed out that large multinational companies are confirming their long term commitment to the China market and even for some, are doubling down on their local investments.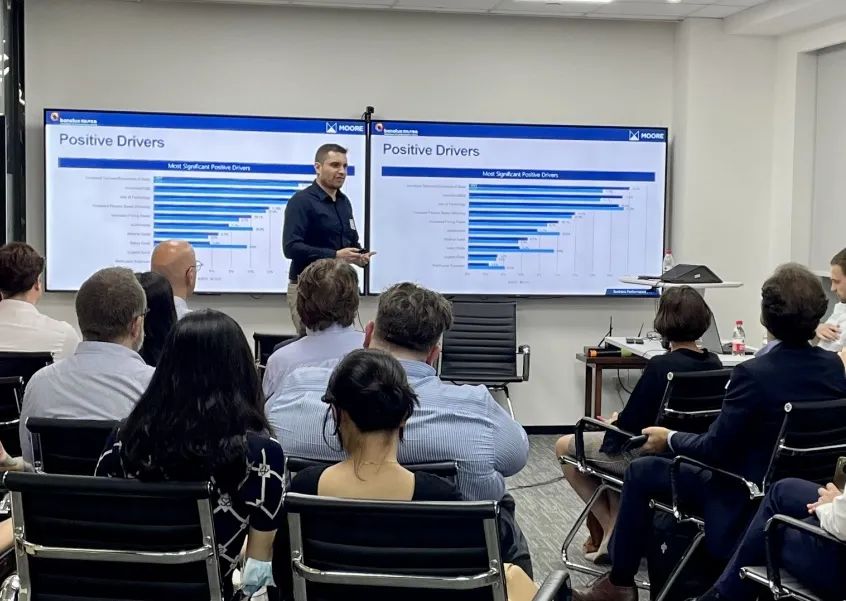 The Q&A session following the presentation gave way for a lively debate with the audience. Clearly everyone is expecting – or at least hoping – that by the end of the year, or latest by next spring, we will progressively see the situation improve. In the end everyone agreed that at least in the medium-long term foreign investment will continue to thrive in China and that in the meanwhile businesses have to adapt to a new reality and show agility and resilience under the current circumstances. As was pointed out by Philippe Snel in closing the session, these qualities have always been essential for any business to remain successful in China.