Coronavirus Emergency Measures Legal Brief | WeChat Group
Considering the many questions we have been receiving in recent days about the conditions for work resumption, we have opened a WeChat group dedicated specifically to sharing questions, best practices and other information on this subject matter.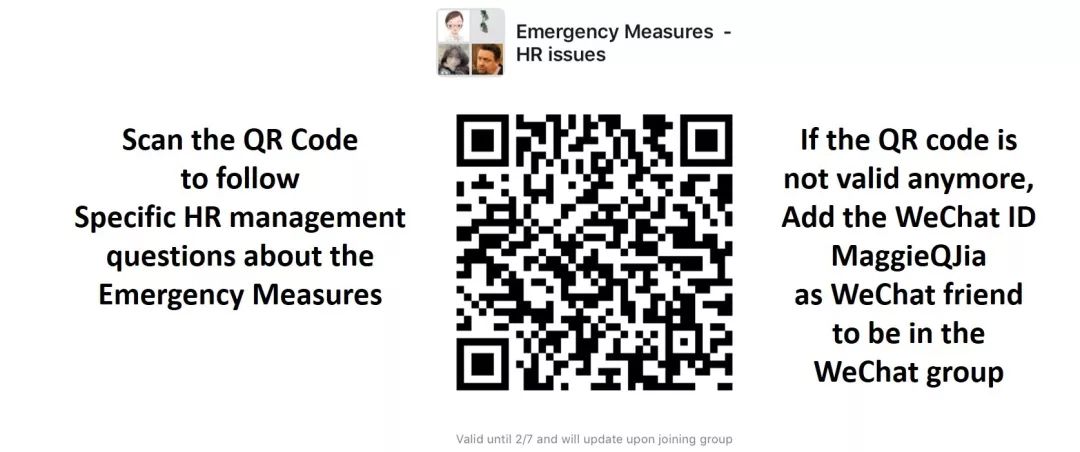 To facilitate exchanges between group members, we have created an English language group as well as a Chinese language group. Useful information will be regularly translated from one group to another. You are welcome to share the group's QR codes with your colleagues and friends. Please bear in mind that, while we monitor participation in the groups, this is a public forum which implies that confidentiality is not assured. In case your inquiry is sensitive or if you prefer to have a private conversation, feel free to send the group managers (Maggie Jia or Philippe Snel) a personal message or an email maggie.jia@dawo-lf.com or philippe.snel@dawo-lf.com. 
At this point, we should warn the reader about the validity of some of the more granular recommendations we provide, which may be subject to revision as the Emergency Measures evolve. We intend to provide regular updates to this legal brief. If you want to receive updates, please scan the QR code below to follow our official account on WeChat or send us a message.